Our Background in IT systems development and IT consulting
Stuart has been within the IT industry for over 15 years working in a variety of roles for the Dunedin City Council, Tasman Forestry/Fletcher Challenge Forests, Asset Forestry and lately for Trimble Forestry.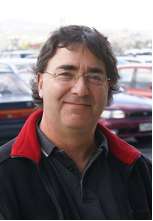 He has been involved in the IT systems development of large scale logistics projects for forestry products movements, and scaling and marshalling projects for movements of export forestry products. He has an extensive knowledgebase of forestry related applications through his twenty years employment within the industry.
Although he has been predominately employed within the forestry industry, Stuart has also been involved within other business areas utilising his skill set from User Requirements documentation, programming of the system, the software testing and the installation of the finished product. Business areas such as medicine, network marketing and parking enforcements have benefited through Stuart's involvement in systems development and through IT Consulting.
During our time within the information systems industry, we have found that people want honest, clear, straight-up answers in a language that they can understand AND makes sense. Taking this on board, we don't want to produce something hoping it's right; it's taking the time to make sure that both parties understand what's required and what's going to be delivered that makes all the difference.
The programming language of choice is Clarion, "a data-centric Rapid Application Development Environment with an emphasis on code generation and reusable metadata to quickly create "corporate quality" applications to manage business data". Phew ... what this means is that it's really fast to create your applications, and fast to change them to suit your changing circumstances.
Give us a call to discuss your IT and systems development requirements ...
---
© 2022 Onesto Solutions Limited. All Rights Reserved